Your Virtual Marketing Team
Web Design

&

Marketing

That Get Results
Because the World Needs the Good Guys to Win Right Now
WE WANT WEB RESULTS
Give Your Business the Best Chance at Winning
 You need all of your assets working for you, not against you. We build your website to match your brand and your dream, all while delivering real results.
Your brand has a reputation, and so do you. Make your digital first impression match your brand and the value you have to offer.
Results based web design takes time, research and effort. Let our experts use your time wisely. We do the legwork while taking you through our behavioral science-based design process.
We are just as focused on site performance as aesthetics. Whether you need lead generation or something to help you close the deal, we build websites that get results.
Your business is worth giving it your best shot.
Start with a FREE consultation to make sure our web design can deliver what you need.
SCHEDULE CONSULTATION
It's Easy to Start Getting Results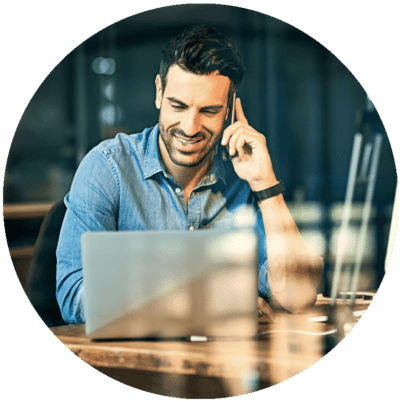 Schedule a Consultation
Contact us for a FREE 20 minute consultation. In our brief discussion, we'll get information to assess your needs and see if we are a fit to work together.
Review Our Assessment & Recommendations
Within a week, our team will do research on your industry, audience and competitors. We'll give you a report with an assessment of where you are as well as recommendations for improving your website.
Say YES!
If you love what you see, all you have to do is say yes, and we'll take care of the rest. This is your dream, and it's time to give it the best possible chance for success.
Our Clients are Killing It!
We don't win until our clients do.
We LOVE doing business with people who provide a product or service that focuses on the growth and development of their clients, has a track record of getting results, and grows through investing in relationships. We're here to help the GOOD guys win!
What Our Clients Will Tell You About Their Results
"You put us at ease with your preparation, your expertise, your advice and your steadfast handholding."
Jeanne Tang
Founder, YogaSol
"Is it possible to be in love with a website? Is that weird? Honestly, I can't tell you how thrilled I am with this. You were able to capture what I have been trying to achieve with the message and an easy-to-navigate site, and it's so great."
Christine Silvestri
Founder, Coach Christine
"Working with Creative has been great because we needed an agency with strong ideas of what to do, and what not to do."
Greg Fiore
Managing Partner, Clearview Advisory
"Not only did Creative complete the project quicker than expected, it was far greater than I could have ever imagined."
Kevin Rollins
Principal, Next Play Promotions
"We knew things were working better when we started getting more traffic to the site and positive feedback on the changes."
Greg Fiore
Managing Partner, Clearview Advisory
"Within hours of our new site being launched, we witnessed significant results."
Kevin Rollins
Principal, Next Play Promotions
Meet the Team Who Brings Your Business the Magic
We Follow the Proven StoryBrand Process Here
The StoryBrand framework has helped businesses like yours quadruple their business. As a matter of fact, studies show that the only way the StoryBrand framework doesn't work, is if you don't implement it. That's why we're a StoryBrand certified agency. Because we're determined to help you GET RESULTS!
ATTEND LIVE STREAM EVENT
I'm need a 30-minute strategy consultation.