Estimated reading time: 2 minutes
Hourly pricing – very controversial
I've done a lot of controversial things lately.

Let me share some obvious examples.

1. It's 90 degree weather again, and I refuse to admit it, so I'm in my normal Rocky training gear (aka – gray sweats). 🥊

2. I took a ceiling fan out of my bedroom and hung a ginormous pendant light instead. 🙀

3. I planted okra and beans as foundation plants in front of my porch instead of evergreens. 🙊

I'm clearly pushing some boundaries lately.

So, it should come as no surprise that I'm bucking the pricing trend. That is to say, I hear all the strategists and pricing gurus encourage us to move away from hourly pricing.

And as controversial as this may be, I'm declaring a time out. Because i think there are some big benefits that come from hourly pricing.

In my latest YouTube, i'll walk you through why I think the smart, pricing people say to stay away from hourly rates.

And then I'll give you the 3 reasons I'm going against the grain and continuing to use hourly pricing anyway.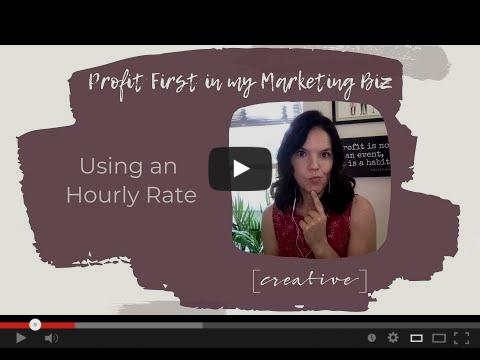 Take a look, give a like, share with a friend, and then I'm curious. What's the most controversial think you've done this month?

Rebels want to know.
Here's to growing good business without working harder!

p.s. If you want to watch my progress in the Clockwork Delegate to Accelerate bootcamp, subscribe to my YouTube channel.